Sannoong Hu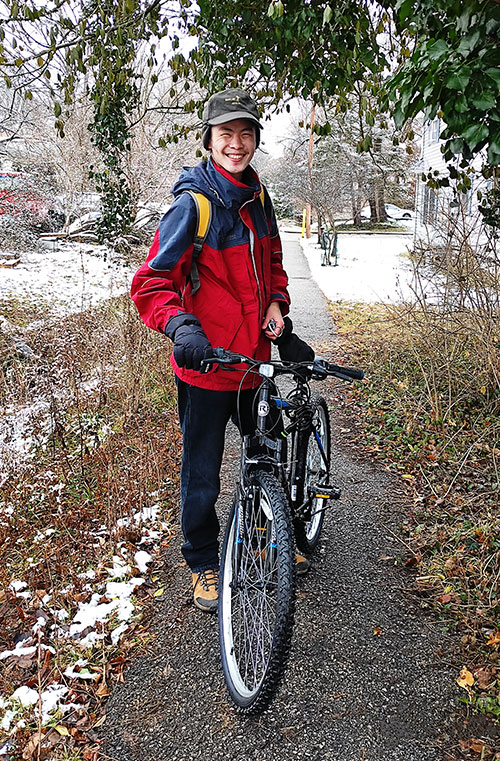 Topic: Encouraging others to ride
Title: Biking around Bloomington
I got a bike within the first few weeks I arrived in town. As an international student arriving during the COVID-19 pandemic, I had very little information about what the public transport system was like, especially for daily needs like getting to campus and buying groceries. My bike was a huge help, simply because it allowed me to get around easily.
The B-town transit bus service is also very bike friendly and that allowed me to just put my bike on a bus if it's going where I am and hop on. Bike racks and covered parking available at Ballentine Hall make it very easy to park in campus, and the fact that there are bike racks everywhere on campus makes getting around by bikes very easy as well. Covid mitigation test? Bike. IMU? Bike. Hungry? Bike. The roads are also very well maintained with many streets having dedicated bike lanes and most drivers are very courteous about bikers, stopping at crossings and giving way.
As a graduate research student, I rarely get much time to do physical activities that keep me fit. Biking around town has definitely contributed in that field as well. I would strongly recommend and encourage everyone to use a bike around Bloomington. It is cheap, convenient, healthy, and eco-friendly.